by James ¦ @jbcfc__
It's three games undefeated for Dean Holden in his new role as caretaker head coach following the dismissal of Lee Johnson just hours after the Severnside Derby defeat – City's fourth loss in a row since the return of football.
But what has caused this quick turnaround in form? What has Holden done to improve results and performances? In this piece, I'll take a closer look and compare Holden's three games in charge to Johnson's final four in the dugout.
Support for Wells up top
One of the more obvious changes that Holden has made to this City team is the consistency with the formation. In each of his three games at the helm, the Robins have lined up in a 3-5-2 formation, meaning there has been natural support up top for Nahki Wells.
Utilising strike partner Famara Diedhiou, as well as Andi Weimann, who, despite having a midfield role, has been given the license to support the front pair as often as he can.
Wells has played his best football in a City shirt so far in these last three games and it isn't a coincidence that it has come whilst he's had more bodies closer to him in Diedhiou and Weimann.
If we look back to the Sheffield Wednesday defeat, and Benik Afobe's infamous touch map where he played on the left hand side, Wells cut a lonely figure up top with little support.
A great example of how you can get the best out of the Bermudian was shown in Holden's first away game against Middlesbrough – the front three all played a part in his second goal of the game.
Goal number four for Nahki in a City shirt.
However, this doesn't mean that Wells can't play up top on his own; he proved he can to great effect at QPR, but he had creative midfielders who could carve out chances for him in advanced positions.
When he played up front on his own under Johnson at Ashton Gate, he didn't have the same level of support from the midfield – as is shown from these two screenshots taken from the Wednesday game.
The midfield was pretty much non-existent that day and this has ultimately been the theme of 2020.
Three in midfield
But scoring goals, creating chances and generally playing well isn't just about the strikers; the midfield plays a big part as well, and the three-man midfield that Holden has put out in each of his games has had a big influence on his short-term success.
Forest away aside, City struggled massively to gain control in games under Johnson post-lockdown.
A lot of this was down to the midfield: Blackburn was a poor game all-round, where the gaps between players and lines were far too big. Against Wednesday, there were rarely progressive passing options to a midfielder to break the lines as the screenshots highlight above. Against Cardiff they played a 4-4-2 shape with two wingers (Weimann and Callum O'Dowda) who didn't really see a lot of the ball all game, making it difficult to build any kind of sustained pressure.
With the current midfield three of Korey Smith, Jamie Paterson and Weimann however, there seems to be a bit of everything.
You've got a born leader and tenacious ball-winner in Smith, a creative midfielder who provides a goal-scoring threat in Paterson and an absolute workhorse who can get up and down the pitch in Weimann.
Embed from Getty Images
There's a good balance to the midfield which many fans would not have thought could work just a few weeks ago – so credit must be given to Holden for that.
It has been apparent to most that City have lacked creativity from midfield this season (especially with the strange, yet regular, absences of Kasey Palmer) so it does make sense to play Paterson in a new, deeper role.
From there he has been able to have much more of an influence on games as he gets more time on the ball to pick his head up and play forward passes into the players ahead of him, or switch the play to the wing backs.
With the security of Smith alongside him and three centre-backs behind, he can get forward at times too. For instance, the brilliant assist for Diedhiou against Hull and the superb breakaway goal at the Riverside.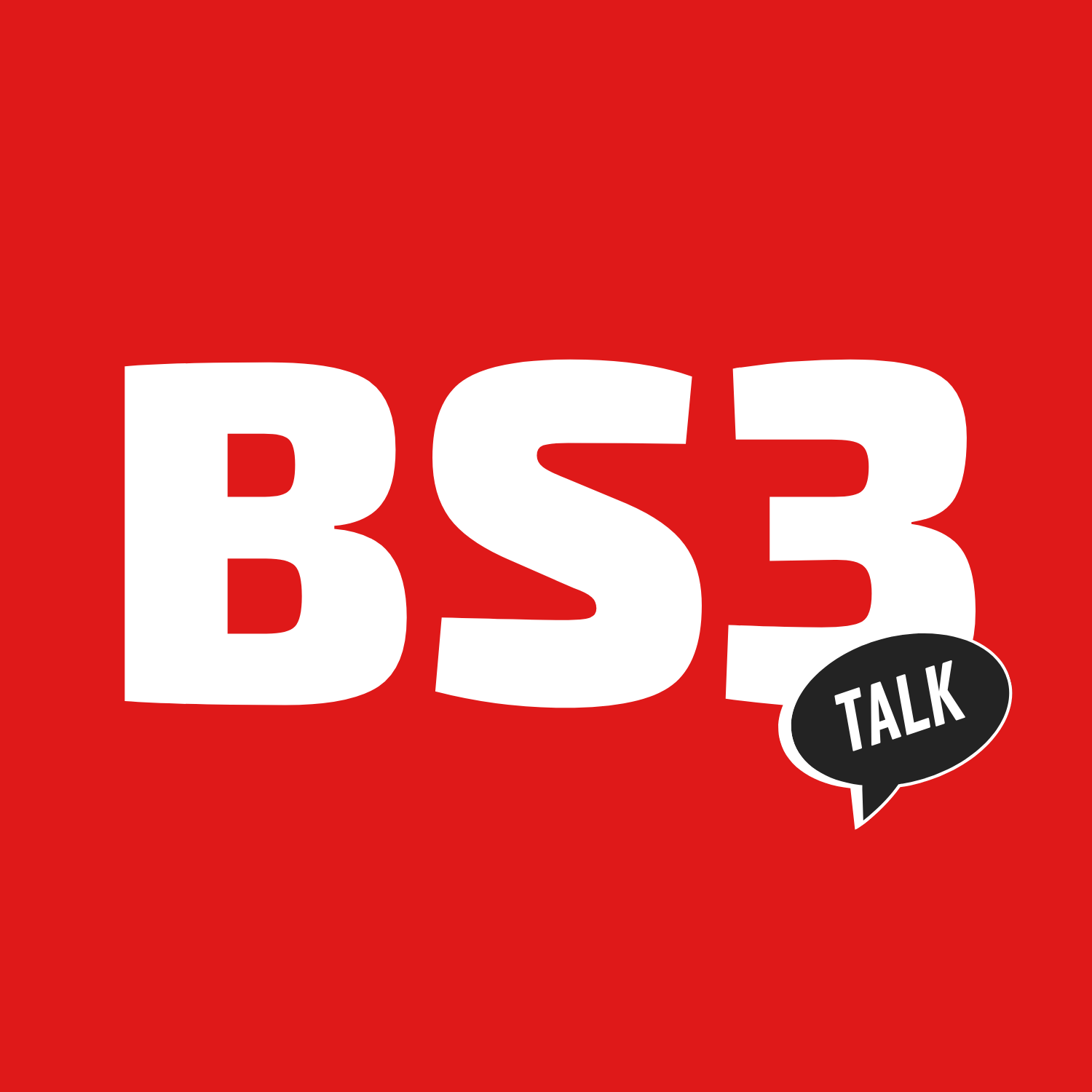 BS3 Talk #48 – "First of all Nigel, Red or Brown?"
–
BS3 Talk
Weimann's another player who's been given a new role under Holden, playing as the most advanced in the midfield three. Since the sale of Josh Brownhill to Burnley in January, City have been missing an energetic player in the middle of the park with plenty of mobility and dynamism.
The signing of Markus Henriksen was supposed to bring that – probably not the wisest of decisions by the club seeing as he hadn't played a first team game for over six months – but the new midfield role for the Austrian has finally filled *some* of this void, making the team more solid and compact in the middle of the park.
Three-at-the-back and Filip Benkovic
City have also, of course, played with three central defenders in each of Holden's games in charge, and there have been plenty of benefits to this too.
First of all, it has given Filip Benkovic a place back in the starting XI – something he hadn't had for six games before Holden took the reins. He has looked superb, improving game on game and proving why Leicester forked out big money for him in 2018.
It's a mystery to me why he was never given a chance in the first four games after lockdown – his calmness and technique on the ball is almost Webster-esque and the Robins don't have another defender who can bring the ball out of the back and initiate attacks like he can.
His nonchalant curling effort against Stoke summed up his talent on the ball brilliantly. At 6'4", he's dominant in the air too and able to win aerial duels in both boxes – adding to his threat.
With three centre-backs as opposed to two, it's also much easier to play out from the back and dictate the tempo of the game, as you've always got that extra passing option from deep.
The back three helped a lot in this case against Stoke especially – and with just two central defenders, perhaps City would've struggled more with the press of Gregory and resorted to longer balls to the forwards. These would have been less likely to come off and would've killed the side's rhythm.
Embed from Getty Images
I wouldn't be surprised if the reason why Holden opted for a back three in his first few games was because of the success City had with this shape at the beginning of the season.
The 3-5-2 naturally gave them more solidity with the three centre-backs and the three in midfield back then, shutting out various teams (Derby away springs to mind) without taking away an extra body up top – Palmer, Weimann and of course Afobe all shined in this formation back in August.
Settled side and clarity
The main criticism most people had with Johnson was that he overthought his team selection and tactics far too much. Two changes one week, five the next, a half-time double substitution the week after that. It can't help the players and it must cause confusion when they have to play in various different roles and formations, sometimes during the same game.
More often than not, the successful sides who you'll find near the top of a league at the end of a season would've played roughly the same way throughout, and their players would've had clarity in their own roles and the team's tactics, they would've known what was asked of them each week and they would've been able to form partnerships on the pitch as there wouldn't have been as much chopping and changing to the side.
Look at Wolves, Sheffield United, Leeds, Brentford and even City's team of 2014/15 for instance.
In my opinion, players need clear instructions, and you can't give them that if you change the team and/or tactics each week. You are also less likely to recruit well in the transfer window if you don't know what style of player you need in your team due to not having a main way of playing.
It's no coincidence that Johnson's most successful period in BS3, by a distance, came in mid-to-late 2017 where his side played pretty much the same way throughout, and squad rotation was kept to a minimum. Players need clarity.
Embed from Getty Images
And, so far, Holden has given these players just that. They've only played in a system they know (3-5-2) and he's selected the same eleven players for three games on the trot.
It will be interesting to see how Holden reacts if we go a goal down against Swansea, though, which is something he's not had to deal with yet as caretaker. After all, it's much easier to hold back on changes when your team isn't losing.
Small sample size with bigger tests to come
I've praised Holden a lot in this piece, but it's important to remember that he's only had three games in charge.
I know I'm only comparing the three games to Johnson's four after lockdown, but you can't ignore the other 4 and a half years of work he's put in too! Also, three of Johnson's four games since the restart came against sides fighting for a place in the top six whereas Holden has only faced bottom half teams so far.
The acid test will come against the tougher opponents Swansea and Preston North End – especially since the Reds have struggled against top-half teams all season, as the tweet below shows.
What will the new manager learn from what Holden's done so far?
Assuming Holden doesn't get the job, I think the main thing that the new manager will have learnt from his short spell in charge is that both Paterson and Weimann have proven that they can perform well in the new roles they have been given.
In the post-COVID world, money will be tight in the transfer market, meaning the more versatile players you have at your disposal, the better.
As I've said, City have lacked energy and mobility in the middle since Brownhill left, so if Weimann can potentially fill that void, it will be a big boost to the manager.
Of course, we've got two brilliant midfielders coming back from their League One loans in Liam Walsh and Joe Morrell so Paterson and Weimann may never play those roles again for City after this season!